Dubovie: 'I'm under Eurovision pressure'
Thursday, May 27 2010, 15:33 BST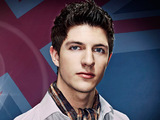 UK Eurovision hopeful Josh Dubovie has admitted that he is under pressure to do well at the contest following Jade Ewen's success at last year's event.
The 19-year-old singer confessed that he has a hard act to follow after Ewen
secured
fifth place and 173 points with 'It's My Time' last May - Britain's best result in seven years.
Speaking to
Inside Soap
about Ewen's legacy, Dubovie commented: "I am under a little bit of pressure, but the only thing I can do is my best. I think as a country all we can do is support our act and see what happens.
"All the other countries have got their own opinions, and the voting system changed last year [to include juries]. I think we did very well then, so I hope I can follow in Jade's footsteps."
Dubovie was also asked whether he has made plans for the future after seeing Ewen land a post-Eurovision career in Sugababes.
He said: "Well, I think I'm probably not best suited to being in the Sugababes. They get through members at an alarming rate, though, so it's bound to be my turn soon! I've got complete tunnel vision at the moment, I'm completely focused on Eurovision - but who knows what may happen afterwards, especially if I end up doing well?"
The Eurovision Song Contest final takes place in Norway on Saturday and will see Dubovie performing the Pete Waterman-penned 'That Sounds Good To Me'.