Monday 19 August 2013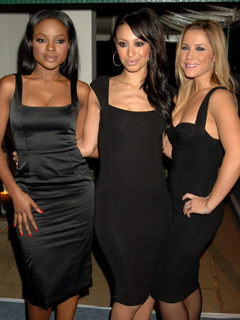 It's funny how time can change someone's recollections.Back in 2009, at the height of the
Sugababes
' career, gorgeous
Amelle Berrabah
had hit rock bottom, troubled by disputes with bandmate
Keisha
Buchanan
.
'I was depressed,' she said at the time.
'You shouldn't have to go to work treading on eggshells.
'I got to the point where I couldn't take any more.'
The result?
Keisha
left the band unceremoniously and was replaced with
Jade Ewen
, joining longest remaining member
Heidi Range
.
Cut to 2013, as
Amelle
, 29, takes time out from
Sugababes
to release her solo single Love (Is All We Need) with Adam J and Nightcrashers - and memories of the bad times seem to have disappeared.
In fact, when
Now
meets the songstress in a restaurant in London's Soho, she appears to be looking back at the
Sugababes
through rose-tinted glasses, managing to forget about the rows with
Keisha
and her own much written about depression...
'We were all actually very chilled back then - it was all cups of tea, very calm,'
Amelle
tells us.
'All the things that were written about us, we just laughed about.
'Before I joined, I believed what I read about the girls and the shit that was going down.
'But it wasn't what I expected.
'I think that reputation sticks to a band and is hard to shrug off.'
Keisha
and
Amelle
did clash but the girls met at
Wireless
a couple of years ago and 'are all good now'.
'I wouldn't say I was depressed. It was more stress,' says
Amelle
.
'I was drained. We were worked so hard and I had a lot going on in my life.
'People could see it in my eyes, that something was missing.
'My best friends and family knew. I got very skinny, down to about 7st.
'But I was going through a few rough times in the band and in my personal life, so I wasn't really thinking about looking after me.
'I became a shadow. But like any job, there's always a hard period.
'It just makes you stronger.
'I'm happy and in a good place now. I'm healthy and cool.'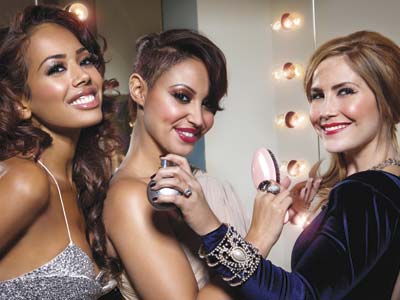 Love (Is All We Need) by Adam J Feat Amelle & Nightcrashers is out now.
Read the full interview with Amelle Berrabah in this week's Now magazine dated 19 August 2013 - download the digital edition now!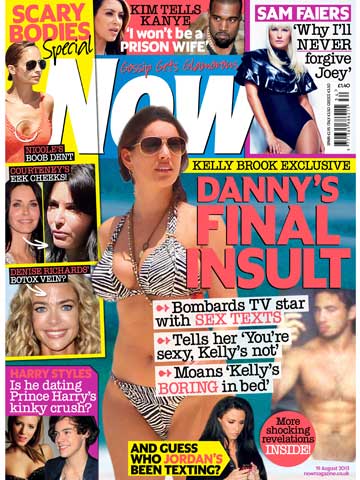 Read more at http://www.nowmagazine.co.uk/celebrity-news/547172/amelle-berrabah-something-was-missing-in-my-eyes-i-became-a-shadow-in-the-old-sugababes#3zEOPgD0xUTaFUWP.99