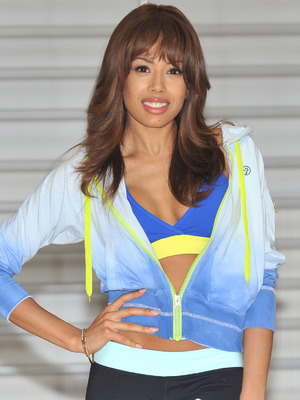 Sugababe Jade Ewen showed off an impressive washboard stomach last night - but even she has days when she feels self-conscious about her figure.
The singer, who recently took part in the ITV1 diving show
Splash!
, does like the odd treat and admits she often feels like she could improve her shape.
Speaking to
Reveal
, she said: "Generally, I've been trying to get more into nutrition and healthy eating.
"But just like all women, I have days all the time where I feel like I want to improve my body.
"I think, 'Urgh, I want to change this, I want to tweak that'. I don't know a woman who is happy with herself."
She adds: "My guilty pleasure food is Indian takeaway. Ahhhh, I love an Indian!"
When appearing on
Splash!
, Jade had to bare her body in front of thousands while wearing a swimsuit - and she found it tough!
"A few years ago, I would've turned down the chance to do
Splash!
purely because I couldn't stand the thought of people seeing me in my bikini," Jade said.
"I'm feeling good about myself these days, so didn't mind, but I still felt really vulnerable and exposed."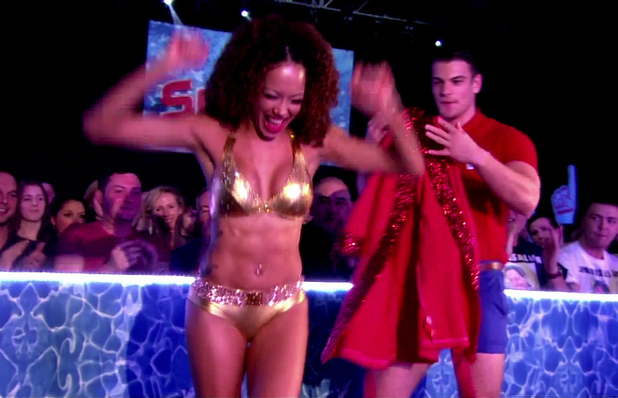 She added: "It wasn't so much the diving, it was the fact I had to practically get my arse out on national TV!"
We chatted to Jade at the launch of Zumba Fitness' global charity initiative, The Great Calorie Drive. Olympic gymnast and
Strictly Come Dancing
winner Louis Smith was also helping to kick start the campaign.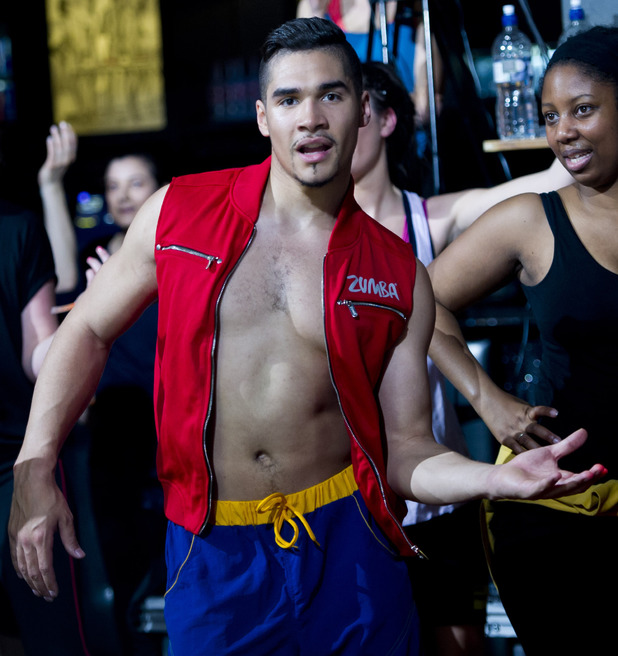 But he admits his fitness training isn't quite what it was this time last year ahead of the London 2012 Olympics.
"I'm kept very busy and it doesn't leave a lot of time for working out. I do try to fit it in though - whether it's in the gym or in my bedroom," Louis said.
"My diet has been quite strict pretty much all of my life, but it has been more relaxed lately."
Saying that, you won't catch Louis chowing down on a Big Mac: "I've had one before, but it's not for me. If I'm going to have a takeaway, it'll be a Subway!' he laughed.
To find out more about The Great Calorie Drive, visit: http://www.greatcaloriedrive.com/